The Demon Door Cover Reveal Day! Plus bonus secret knowledge!
I was going to get all misty-eyed and fancy about the work that went into this book, but let's save that for my acceptance speech. (I see you, People's Choice Awards.)
Here is the cover of my first novel, by artist Greg Simanson:
No hovertext, I didn't want to fart around with it. I think it's beautiful and I hope you like it also.
Me:
But wait! There's more! Hang on to something, because I have an actual, official release date, sent down from on high by The Boss Of Me ™ Kellie. The Demon Door will be available for purchase on May 19th. That's May 19th of THIS YEAR.
Ugh, how did that get in there? Swear, there are no possessed dolls in this book. (Although it does give me an idea…)
Let's try again.
Well, if you'll excuse me I have to go call an exorcist for the demon baby doll, and get DiCaprio an underwear model. Thanks again to Greg and TBOM Kellie who did a LOT of hand holding over the last few days. And she's a brave woman because this is my actual hand.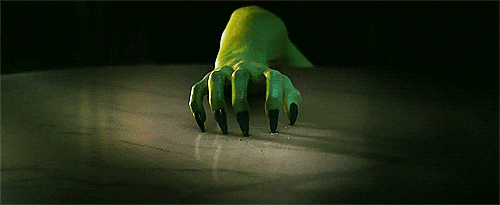 Now, you may notice at the bottom of the cover it says 'Book One' of this series, which means I have to actually write the rest of them. Relax! Book Two is scheduled to be finished and edited and ready to go sometime in the Fall! I can do this!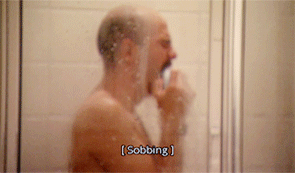 So thanks for stopping by! See you in the bookstore or ereader of your choice!
Oh, by the way – I am juuuust getting acquainted with Pinterest (honestly, I had no idea there were so many ways to paint your fingernails/braid your hair/draw an eye) but I did put a few things togther that remind me of the worlds of Eriis and Mistra. Plus, pretty boys and girls wearing awesome clothes!